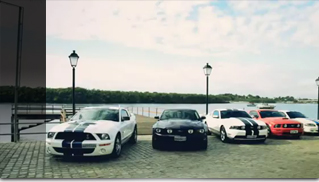 The Mustang Club of Parana got together with a few local sponsors to commemorate the group's eleventh anniversary with a brief flick starring some of Brazil's most diehard Ford Mustang fans! The video is just awesome! Please do not forget to check out some of our great image galleries at Musclevehicles!
Here is the statement:
Dear Mustang enthusiasts,
The Mustang Club of Paraná, completing its 11 year history decided to celebrate this date with our club members in a unique way!
In partnership with some companies, we developed a sponsorship to run a video commemorating the club history, featuring most of all its members, their cars and the passion that moves us when it comes to the Ford Mustang. Read more!