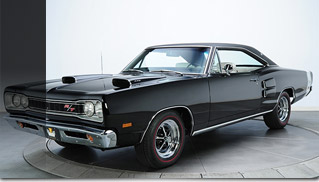 Muscle cars have become something of a cult movie staple over the last few decades and such success is reflected in the amount of fans now learning how to restore them.
Muscle cars occupy a special place in the heart of vintage cars fans and collectors alike. They are typically adorned with only two doors, 300 or more horsepower (funnily enough, cars with less than 300 horsepower are called 'pony cars') and usually a V8 motor.
Muscle cars production and popularity reached their peak towards the end of the 1960's when they became the cars of choice for young rebellious crowds in search of a bit of thrill.