Posts Tagged 'engines'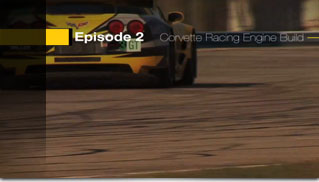 Take a behind-the-scenes look at how the GT2 engine is built for the ALMS Chevrolet Corvette. Read more!
04-Nov-2010

The 2011 is bringing the house. Best in class everything baby. Yeah, even the important ones are best in class. Torque for getting those big trailers moving, Horse Power to keep you cruising and fuel economy so your wallet doesn't scream at you. By the way – it's all being done by a V6! I know I know, i crapped my pants, to but to answer a question that popped into my head instantly, "Is this thing able take the beating I can dish out, being a V6?"
Well this video shows the torture they put the engine through in testing to make sure that even an SK man would have a world of trouble getting this thing to pooch out!
Musclevehicles.com – The Ultimate Blog for American Muscle Cars and Muscle Vehicles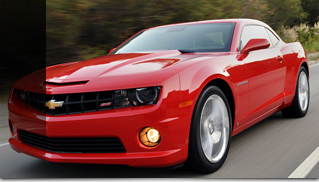 "After Cruze in 2009 and Spark in 2010, our centenary year 2011 will usher in five more exciting Chevrolets for Europe," Wayne Brannon, Chevrolet Europe managing director said according to Carscoop.
"The Aveo RS clearly demonstrates that we are ready to make a big step forward in the small-car segment. Coming to Europe in 2011, the new Aveo will be completely in tune with the striking new Cruze and Spark, our all-new compact and mini entries," Brannon added.
There is no official information what the specifics of the European based muscle car will be, but some of the assumptions are about 3.6L V6 and 6.2L V8.
Musclevehicles.com – The Ultimate Blog for American Muscle Cars and Muscle Vehicles