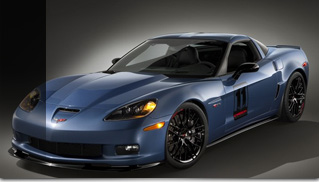 The current incarnation of the Chevrolet Corvette is a vehicle that manages to offer outstanding
performance. We are talking about the entire Corvette range here, as all the incarnations of the vehicle have proven to be able to offer a hard time to European contenders.
Knowing this, we can only be thrilled when thinking about the 2011 Corvette Z06 Carbon Edition. This a track-ready beast that makes extensive use of goodies to offer enthusiasts an extreme experience.
The vehicle showed its face to the world in March this year, at the 24 Hours of Le Mans, but General Motors left us waiting for a price and a release date. Read more!