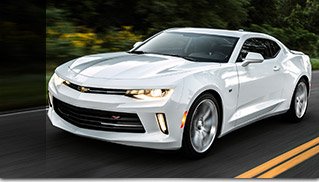 As the all-new Gen Six Camaro rolls into showrooms this fall, Chevrolet is matching its introduction with accessories and performance parts that enable greater personalization and driving fun.
From performance air intake and exhaust systems, to lowering kits, ground-effects packages, spoilers and even performance Brembo® brake systems, the lineup is designed to offer customers choices for distinguishing their new Camaros on the street and making the most of the cars' performance capabilities.
"These accessories and parts were designed, engineered and tested by our Camaro team, assuring proper fit and integration – and they are backed by Chevrolet," said Jim Campbell, GM U.S. vice president of Performance Vehicles and Motorsports.