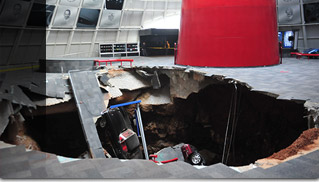 A disastrous news concerning all Chevrolet admirers – a huge sinkhole have opened up at the National Corvette Museum, and it was announced that eight vintage and rare cars have been swallowed.
The place where the accident has happened on Wednesday morning is the Kentucky museum. No one was in or around the Museum at the time. Six of the Chevy's in the sinkhole are owned by the museum, while the other two belong to General Motors. 
Those cars include: 1993 ZR-1 Spyder and 2009 ZR1 "Blue Devil" on loan from General Motors, and the owned by the National Corvette Museum 1962 Black Corvette, 1984 PPG Pace Car, 1992 White 1 Millionth Corvette, 1993 Ruby Red 40th Anniversary Corvette, 2001 Mallett Hammer Z06 Corvette, 2009 White 1.5 Millionth Corvette.
The National Corvette Museum said the sinkhole around 25-30 feet deep and 40 feet wide, and currently the damage inside its Sky Dome section has been evaluated. Fortunately, not all of the vehicles inside the Dome have been swallowed.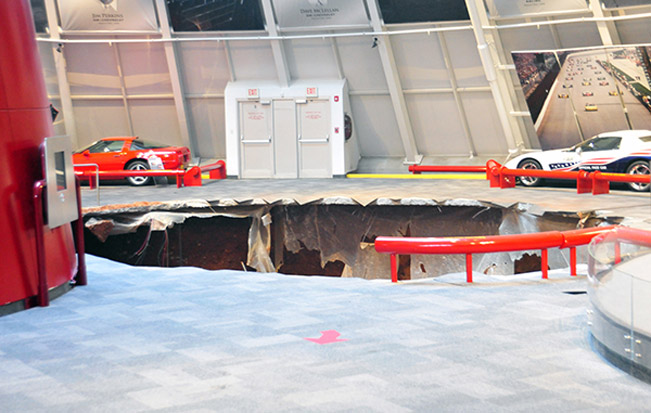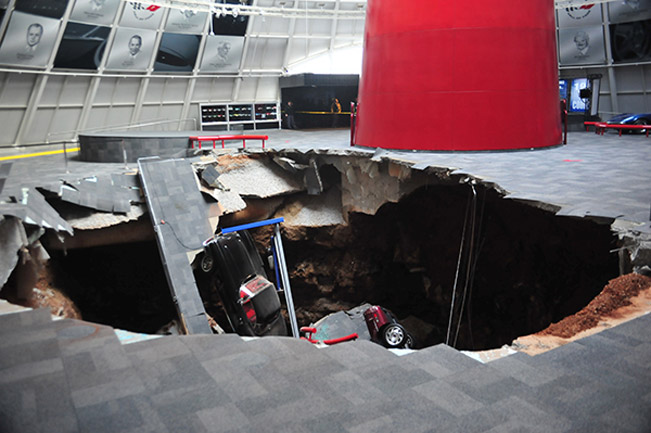 News And Pictures Source: www.corvettemuseum.org