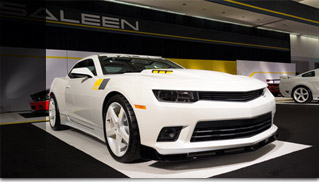 Katzkin interior designers have created unique coupes for Saleen's 30th anniversary vehicles. They are currently on display at Chicago Auto Show until 17th of February.
The partnership between both companies results in the establishment of the ultimate American muscle car. For instance, both the Saleen SA-30 620 Camaro and 570 Challenger are completed with Katzkin designed "snowball black and white" interiors. Both models can also be seen at the event. 
Together, Katzkin and Saleen deliver on the promise of unique personalization. In fact, this is the perfect opportunity for the leather leader to bring its own high quality design, materials and execution to one of the most well-known high performance niche coach builders in the U.S.
At the core for both companies is the passion, which leads logically to innovative design –which both of them share in common. The modified vehicles are focused not only on the understanding of the vehicle, but also on the buyer.
In this way, the customization experts can merge super-high quality manufacturing and a customization process to provide customers affordable luxury opportunities, which are exciting and express the personality of both the vehicle and its owner.
Katzkin interiors on each of Saleen's 30th anniversary models were designed to match the 30 anniversary theme of each vehicle. Only 10 each of the 302, 570 and 620 models will be produced, and the 302 has already sold-out, with very few remaining of the 570 and 620 limited production models.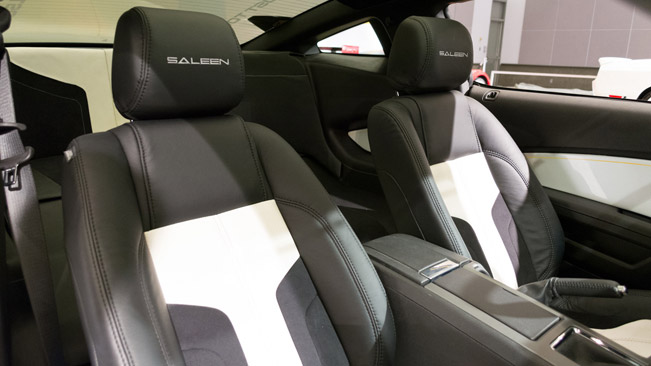 Source: Katzkin