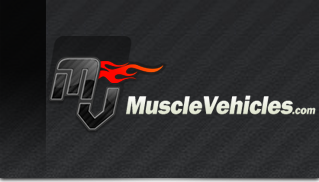 Using public transport is a greener and often cheaper alternative to hiring a car when considering travelling around while on holiday. In most larger cities, particularly English speaking ones, finding your way around using the local network of trains and buses shouldn't be too much of an issue. You also have the added bonus of not worrying about the local traffic idiosyncrasies, and being able to enjoy a drink of alcohol without worrying about the drive home.
However, if your travels are taking you to more remote locations than a large urban centre or plan on taking in some sights off the beaten track you may find that hiring a car is a convenient necessity. Online consumer forums are full of people claiming to have been ripped off or mistreated by car hire companies abroad, so you need to bear a few things in mind before signing a contract:
Keep it simple
Before you set off, you may have searched online for car hire firms in the vicinity of your stay. Although going with a smaller firm may shave a few pounds off the initial quote, it's also a huge gamble. You will also have to face the additional expense of a taxi ride out to their depot. Most airports have a selection of big name hire companies to choose from, so why not save yourself some hassle and pick up your car as soon as you arrive. You may also find that the airline that you booked your flight with has a deal in place with one of these suppliers that can guarantee you a good rate.
The right deal
The same straightforward thinking should apply when looking at the hire deal itself. Optional extras are big money spinners for the hire companies and are rarely necessary, so keep your wits about you and resist any silky sales pitches while at the desk. Some car insurance companies will automatically cover you while driving a hired vehicle, so be wary of hire firms charging you hundreds of pounds for 'collision damage waiver insurance', or similarly titled options. If you are unsure whether your provider offers this as standard it is always best to check, and if not it can always be arranged as a one off purchase from a respected supplier such as Swiftcover in advance of your trip.
Snap happy
Before driving away in your hire car you should always take a moment to inspect the vehicle for existing damage. Most phones have good enough cameras these days to provide legally binding evidence that a scrape or dent was already there when you picked it up. If you are taking photos on a normal digital camera, make sure that you have adjusted the time and date settings from the factory default, so that you can prove when the photos were taken. This will only take you a few moments, but could save you a great deal of hassle.