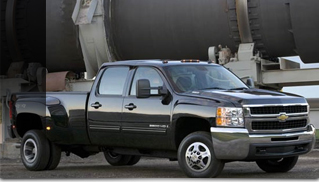 In an interview with PickupTrucks.com Tom Stephens made this statement about the new Duramax engines powering the 2011 Chevrolet and GMC Heavy Duty. According to the site's editor, Stephens was asked three times and he remained serious.
Stephens told PickupTrucks.com that "You're going to love our new diesel Duramax engine in the new Heavy Duty".  "You know what I want to do to prove it? I want to take our truck and Ford's [new Super Duty] and chain them together back -to-back. Then I want to have them pull against each other. I know our truck will beat theirs."
As far as we know, PickupTrucks.com passed the challenge on to Ford but has yet to get a response, but we really would love to see such a tremendous "battle".
Musclevehicles.com – The Ultimate Blog for American Muscle Cars and Muscle Vehicles