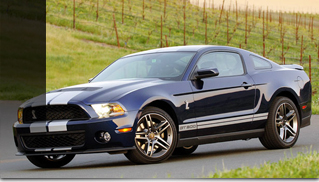 When The 2010 Chicago Auto Show ended, the winners in the five categories were announced. The votes were collected throughout the 10-day event. The winner in the "Vehicle I'd most like to have in my driveway" category, is the 2010 Ford Shelby GT that won the tightest race of all among 1000s of vehicles.
What's more, General Motors took the most consumers' votes for Best Concept with the Cadillac XTS Platinum.
Finally, Ford grabbed the Best Exhibit title, with 41 percent of the vote.
Musclevehicles.com – The Ultimate Blog for American Muscle Cars and Muscle Vehicles