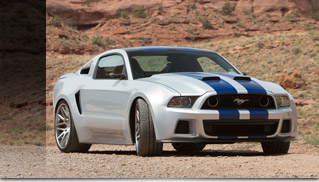 2014 Ford Mustang GT Hero Car which starred in the new movie "Need for Speed" is going to be auctioned for charity by Ford Motor Company at the Barrett-Jackson Palm Beach auction. The event will happen on 12th of April and will add to the excitement of the film. The official premiere of the latter will take place on 14th of March.
The proceeds of the auction will go to Henry Ford Health System, which is a not-for-profit group founded by Henry Ford that has the goal to improve the health and well-being of a diverse community.
The Mustang acting in the film and that is being auctioned was developed purely for the film. To go into details, it boasts a custom-designed wide body, Forgiato 22-inch alloy wheels, enlarged lower grille with new air intakes, extended rocker panels, a twin-snorkel hood and low-profile mirrors.
The visual presence of the car is further strengthened by the custom silver paint, the Kona Blue racing stripes and angel-eye fog lamps in the grille. All in all, this basically means that the new owner of this particular Mustang will take home a rare vehicle.
"Need for Speed" is one of the most successful racing video game. It has sold more than 140 million games since the original edition debuted 20 years ago. In the film we will be delighted to see stars Aaron Paul ("Breaking Bad"), Dominic Cooper ("Captain America"), Imogen Poots ("Fright Night") and Michael Keaton ("Batman"). It is directed by Scott Waugh ("Act of Valor").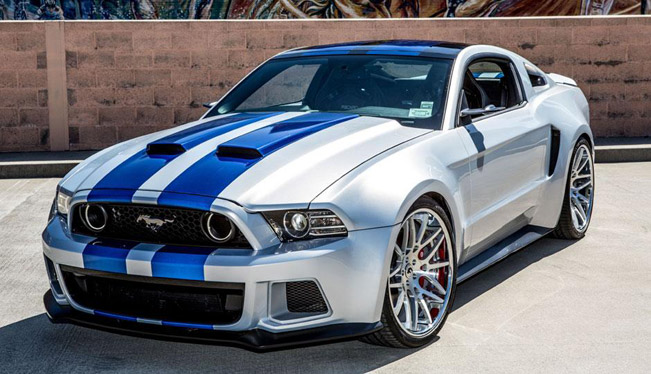 Source: Barrett-Jackson