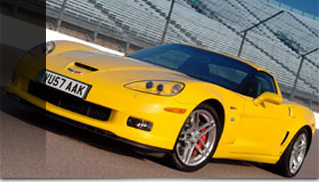 Maybe a 4-door Corvette is going to be designed. According to a report by Wards Automotive, it is possible.
If we take a look at another great car – The Porsche Panamera, we can see a 4-door successful selling automobile. With creating a 4-door Corvette, Chevrolet could introduce a higher-volume V6-powered version. This idea is not new – it has been debated in the past with the 2-door Corvette as a way to attract female buyers and those less interested in the car's V8 performance and more its stylish good looks.
The guys from Autoguide think that it may help GM reduce costs, increase profitability and offer a unique product. Would it devalue the Corvette name? Probably not, considering the Panamera doesn't seem to have hurt the Porsche 911. Would it be hideous? Quite possibly. But again, that hasn't seem to hamper sales of Porsche's new 4-door.

Musclevehicles.com – The Ultimate Blog for American Muscle Cars and Muscle Vehicles