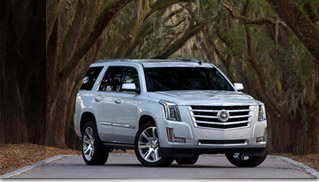 2015 Cadillac Escalade features brand new design, which highlights vehicle's emblematic quality and elegance. The styling cues combine sculpted surfaces with high technology. Although the appearance of Escalade is new, its iconic character has been preserved through an evolution of design dating to the first generation vehicle, introduced in 1999.
With a strong sense of presence and proportion, the next-generation Escalade modernizes many Cadillac elements such as shield-shaped grille, the Galvano bright trim, and the LED vertical light signatures.
The vehicle is differentiated from other SUVs through its artistic integration of bright work, grille textures and wheels. In addition, there is more sculpture on the body side as compared with past models. The body sides reflect vehicle's surroundings like a mirror. The liquid-like reflections on the body sides are complemented by the long wheel spokes of the new 20- and 22-inch wheels.
New to the Escalade is the utilization of Galvano chrome, which has a more subtle bright finish than standard chrome. Technologically, the process of the application of the Galvano finish is more complex. Designers also paid close attention to the Escalade's headlamps and taillamps. 2015 Cadillac Escalade is built in Texas, and is currently available in dealerships across the United States.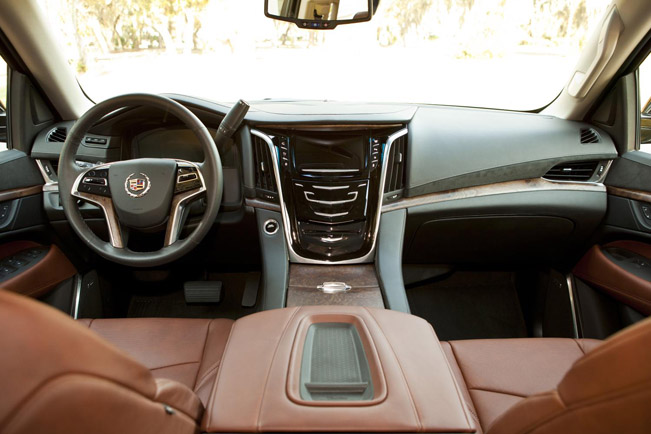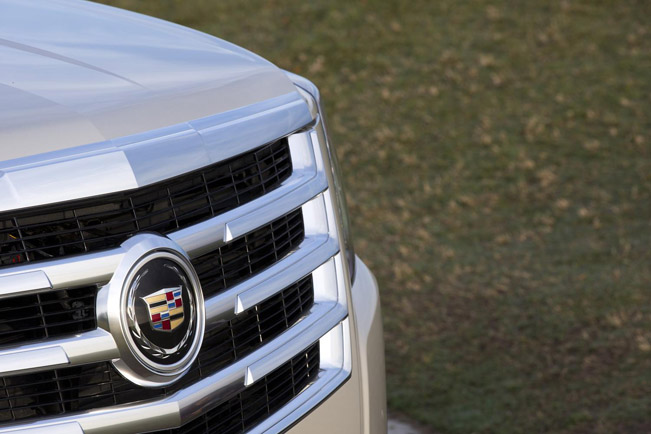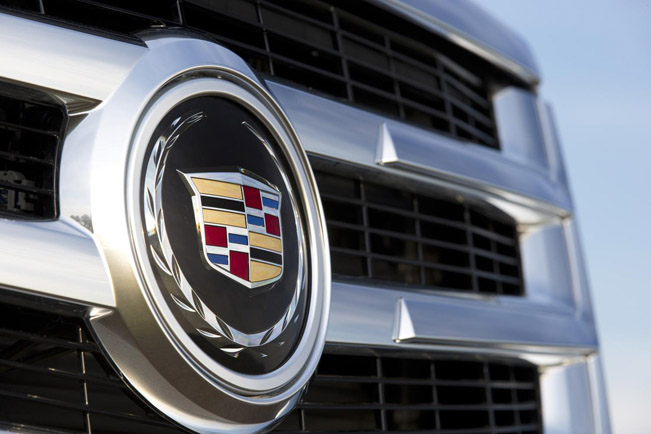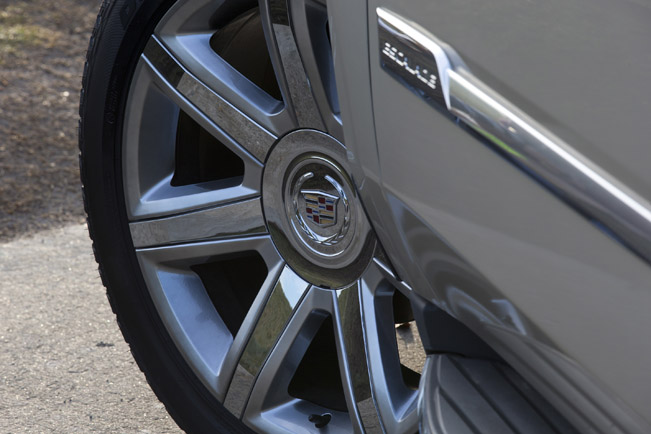 Source: Cadillac