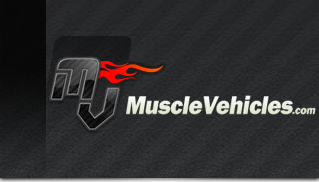 Since it overtook the United States in 2009, the world's largest car market is being eyed by every automaker in the world and BMW is no exception. BMW recently announced that it expects to see China become its leading market for the sale of its vehicles by the end of this year.
Many analysts see China as continuing its dominance well through the decade with sales projections envisioning 30 million vehicles a year being sold there by 2020. There were about 80 million vehicles in China in 2009. Today, in 2013, that number had exploded to over 200 million.
For such automakers as Audi and Volkswagen, China already is their number one market. Mercedes-Benz predicts China will be their leading market in a couple of years. BMW has seen overall all sales to China leap by 16% with its Series 5 line leading the way with sales gains of nearly 30%.
China, with around 1.3 billion people, has over 100 cities with a population of one million or more. In addition, recent studies suggest that 20% of the Chinese population, nearly 75 million people, have the means to purchase vehicles.
Those 100 cities, according to BMW, have no premium level dealerships as the market seems just right to strike. Overall, BMW sold over 170,000 vehicles in China last year.
During the recent 2013 Telematics Update Awards held in Detroit, BMW came away with the top honors for Best Safety and Security Solution as its innovative Connect Drive system was recognized as the best in the industry. BMW received the award as it also announced that its Assist TM e-call and Automatic Collision Notification and Teleservice will now be in every BMW vehicle for 2014 as a standard safety feature.
A top dealer, BMW of Towson MD noted that its Automatic Collision Notification system was significantly upgraded and enhanced and that the company was thrilled that Telematics saw it as an important enough evolution to award its highest honor of recognition.
BMW's Assist system has been in use since 1997 and will now be included as standard in all 2014 lines with ten years of the e-call service included. The e-call is integrated into the Automatic Collision Notification system and is a true technological innovation. The system uses a specific algorithm that allows the emergency call center to not only be notified of the vehicles exact position, but can receive much needed additional information such as the type of vehicle it is. In addition, the newly enhanced system will allow emergency centers to extract all of the safety data that has been stored in the vehicle by the various onboard sensors.