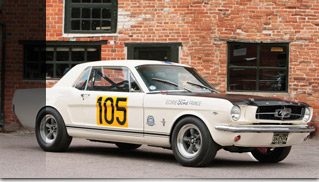 This beautiful specimen could be yours for around $101,000. That's quite the starting price, but we are talking here about a fully restored and race-prepared 1965 Mustang 289. The parties responsible for this magnificence are guys at Rae Davic Racing (worked on the shell) and the gearheads at the Kent, England-based CCK Historics (main assembly).
The 289′s engine (which measures at 289 cubic inches) has been equipped with a new carburetor and and air-filter. Threre's also a remote oil cooler, a new distributor and an electric cooling fan. We can't be sure about the exact power output but it's sure to be at least 240 hp.
Inside, the fellers at Rae Davis Racing have fitted a six-point roll cage and a Cobra Evolution seat with TRS belts. There's a Lifeline extinguisher system and ignition cut-off – precautions against fire. A dry car battery is housed in the cockpit as well. Special race-specific gauges are a given (think oil and water temperature, shifting indication and rpm).
There has been some work done on the front of the suspension – disk brakes, coil springs with Koni shock absorbers and a roll-bar for more rigidity. And yes, the 120-liter boxed bag style gas tank in the trunk may have added a few kilos, but the Perspex side and rear windows compensate for that.
Livery – Ford France.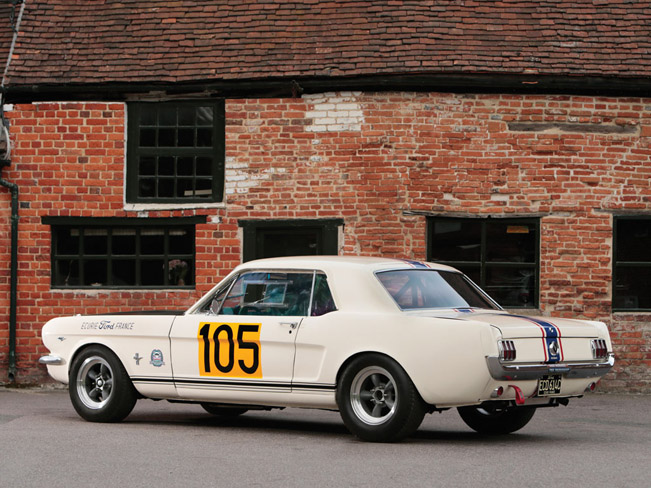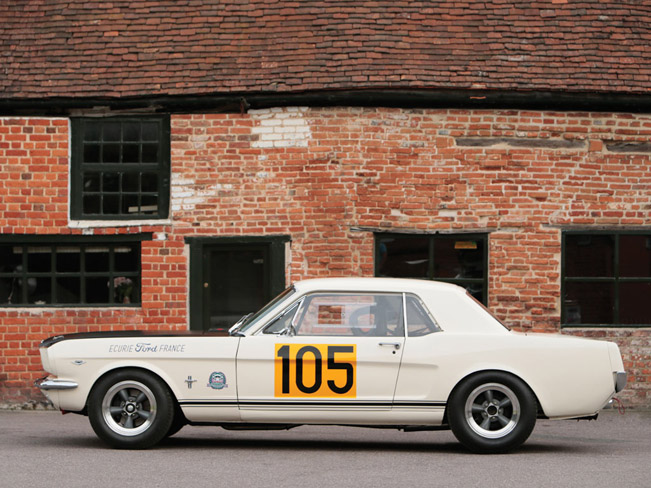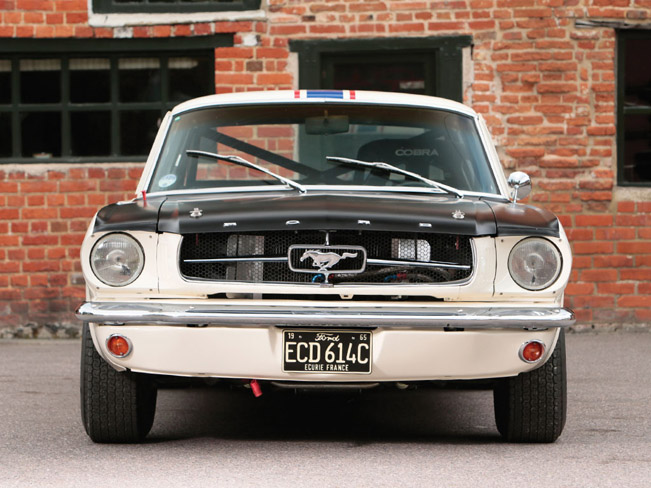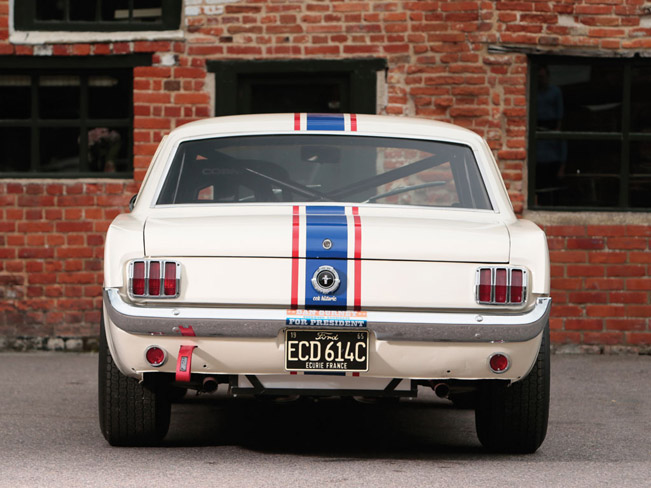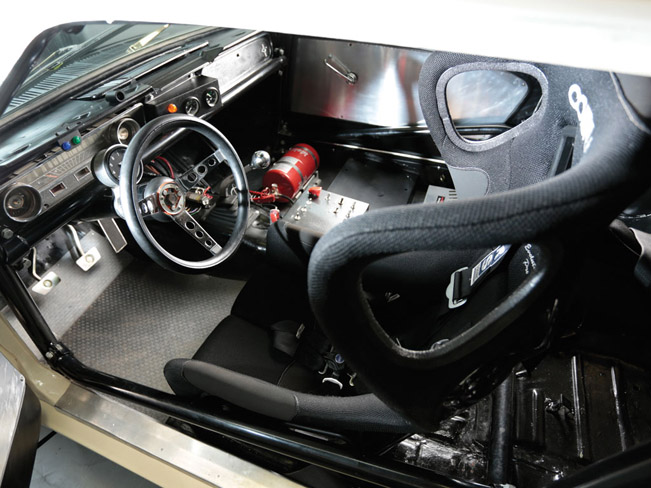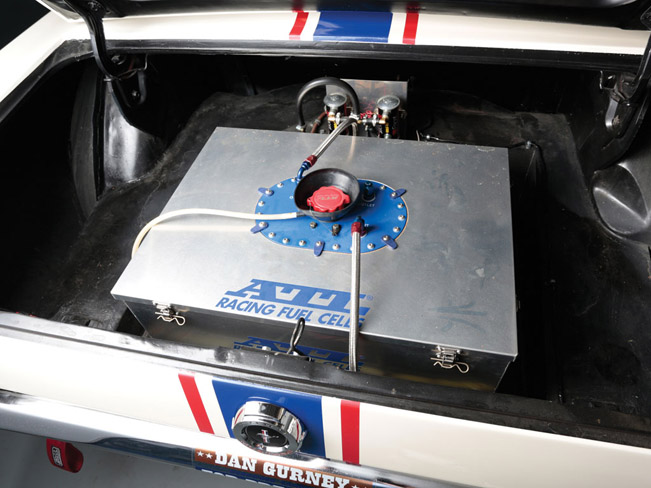 Source: rmauctions.com